Which metals cause skin allergies?
If you're prone to skin allergies, it's important to know which metals are most likely to cause an allergic reaction. The metals that are most likely to cause a reaction are nickel, cobalt, and chromium. These three metals are common in jewelry, coins, and other everyday items. If you're allergic to one of these metals, be sure to avoid it as much as possible!
Nickel
Nickel is the most common metal that causes skin allergies. It is found in many household items, including jewelry and coins. Nickel can also be found in clothing, shoes, and belts. Nickel is difficult to avoid, so if you are allergic to it, you should look for nickel-free versions of these items.
Silver
Silver jewelry can cause a skin allergy. It is not an uncommon occurrence for people to develop an allergic reaction to the metal, which can result in redness, swelling, and itching around the area of contact. The condition is called contact dermatitis, and it can be treated with a topical steroid cream.
Gold
Gold is an allergen and can cause skin allergies. It's a common misconception that gold is a hypoallergenic metal. Gold is actually one of the most common allergens. Symptoms of gold allergy are similar to other metal allergies, such as dermatitis, eczema, and hives.
Steel
Steel is one of the most common metals that causes skin allergies. If a person has a steel bracelet or necklace, the metal can cause a rash, hives, or other skin irritation. Steel is often mixed with nickel or other alloys to help prevent this problem. But if you are allergic to nickel, you may also be allergic to steel.
Titanium
Titanium is a metal that will cause an allergic reaction in some people. If you are allergic to titanium, you will have a reaction when you wear jewelry made from this metal. It is also possible to be allergic to other metals like nickel and copper. If you have an allergy to one of these metals, it is likely that you are also allergic to the others.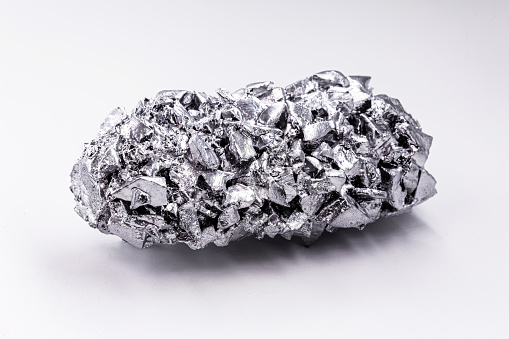 In conclusion
When you are deciding which metals to wear, it is important to consider your skin type. If you have sensitive skin, you may want to avoid wearing nickel. You may also want to avoid wearing silver if you are prone to acne. Gold is a good option for people with sensitive skin or those prone to acne.
Here are some suggestions of gold products in our store.


💎 Gotta jewelry, value yourself! 💎
Credit images: Pixabay